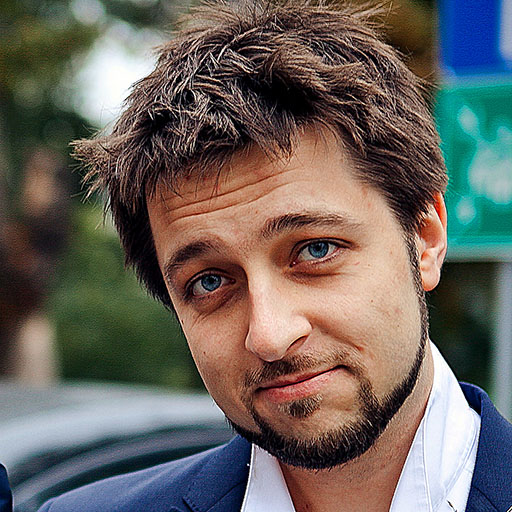 Hey there! My name is Klemen Slavič.
Get in touch:
Looking for a CV in PDF form? I've got you covered.
I've been a software developer for over two decades. Yes, I'm an Elder Millenial. I'm a strong proponent of Open Source, TDD and humane work environments. Lately I've been focusing more on front-end and web technologies, but I always keep an eye out for interesting projects I can sink my teeth into.
I'm a avid autodidact. Over the course of my life I've accumulated a wealth of different experiences in the fields of computer science, public performance and teaching.
I finished high school with a high average (28) and went on to study Biochemistry at the Faculty of Chemistry at the University of Ljubljana. I dropped out during my 3rd undergraduate year to pursue a career in programming and theater.
You can read a detailed account of my professional experience on my LinkedIn profile. If you'd like a more prosaic overview of my life, then by all means, grab yourself a hot beverage, get comfortable and read on.
This site is designed with comfort in mind, so you should have no trouble reading this on any modern phone, tablet or your desktop computer. It should also load fairly quickly (the CSS and JS are only 5kB unminified!) on any type of network. Responsive web design rocks.
Overview
Through the years I've worked on a number of different projects, slowly working my way up from implementing static website content for clients to leading development on applications that run billions of impressions on web devices every month while making sure that the error rate is kept well below 1%.
My interests drew me heavily towards user interfaces and multimedia experiences, which led me to explore game development as a way of drawing on my interdisciplinary knowledge of physics, mathematics and other sciences. It's also a fun and engaging way to building skills.
I've been involved in several theatrical productions and performances over the years, most of them in the form of improv theater sports as a performer, sound & lights engineer and MC. I've also produced several long-form improv shows and captained three teams, one of which won the national improv championship in 2009.
I also held Microsoft and Adobe Certified Instructor status during my stint as an instructor at Kompas Xnet where I held regular classes on the topics of graphics, UI, web design and .NET software development. I was also the principal graphics designer within the company, having worked on designing and printing the company's quarterly booklets and redesigning their company website.
Professionally I've spent most of my time working on user-facing projects, the vast majority of which are implemented using web technologies. To keep ahead of the curve, I've invested a significant amount of time researching, testing and implementing new and upcoming technolgies.
I've spent a great deal of time working on legacy and long-lived projects. In this capacity I've planned, supervised and executed refactoring and migration to newer and better software. This experience has reinforced the importance of test-driven development for me when dealing with regressions during refactoring and analysis of any complex system.
Having been exposed to so many different computer languages and environments has also given me a broader insight into API and language design. It has instilled a sense of fitness for a given language to a particular problem set. It's not enough to know how to do it with the tools you have, you have to know which tool to pick up to finish the job.
I believe that no knowledge gained is worthless if you're able to apply it, however esoteric it may seem. I remain active in my free time to pursue interests outside of software development. Being a generalist, I try to dip my toes in as many different topics as possible to get a more holistic experience, which led me to try my hand at playing musical instruments and performing on stage.
In my youth, I've had formal piano lessons for about 9 years, and I decided to learn the guitar on my own afterwards. The latter did result in being technically capable of playing, but I haven't really achieved any significant skill beyond reading tablatures and a couple of specific solos.
In theater, I've been involved with many troupes and productions, filling various roles as performer, director, sound & lighting engineer and coach. It gave me the opportunity to explore all the auxiliary activities involved in the production, marketing and performance of such events.
Words matter; communication is key in effective project management, development, teamwork, business, and establishing relationships. Being a polyglot also enables you to practice empathy and being able to assume different viewpoints when considering your options. It gives you the freedom to express yourself much more richly and precisely than being bound by a single cultural and linguistic frame of mind.
Also, it's so much fun switching back and forth. You should try it some time! :)
Open Source Projects
In addition to my professional, closed-source work, I've remained active in the open source community and I've released a number of projects over the years. I've listed a few notable examples.
Talks, Webcasts and Written Works
Multimedia Projects and Performances Back to top